here is my designs that i have made for my style dadaism
Moodboard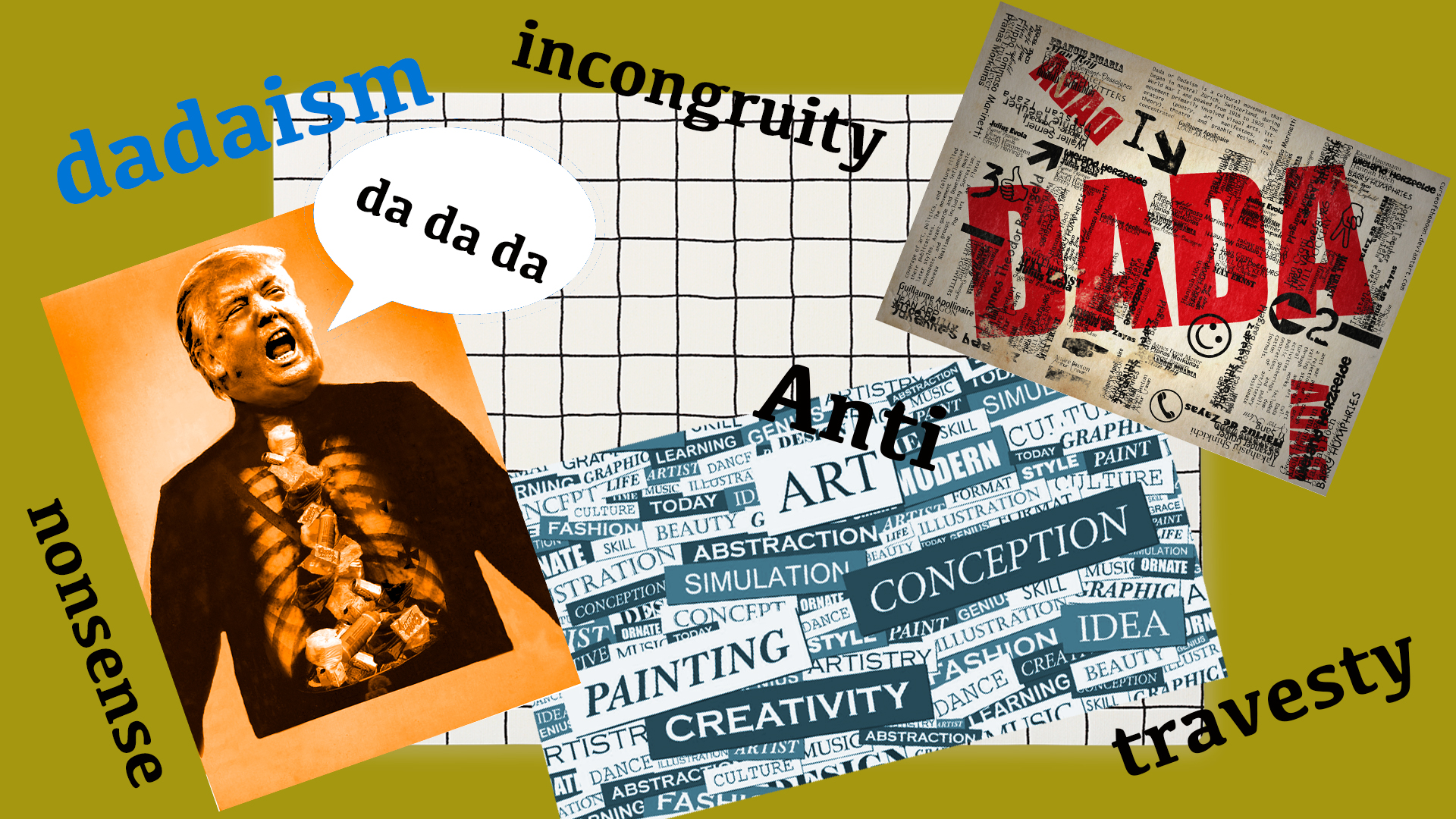 I have chosen the keywords and images because i think its fit the, because the style dadaism i about making anti art, so it don`t make sense, thats also why one of my keywords is incongruity, which means something that don`t fit together.
color sheme
i have chosen this colors because i think the colors is fitting good in the style dadaism.
typography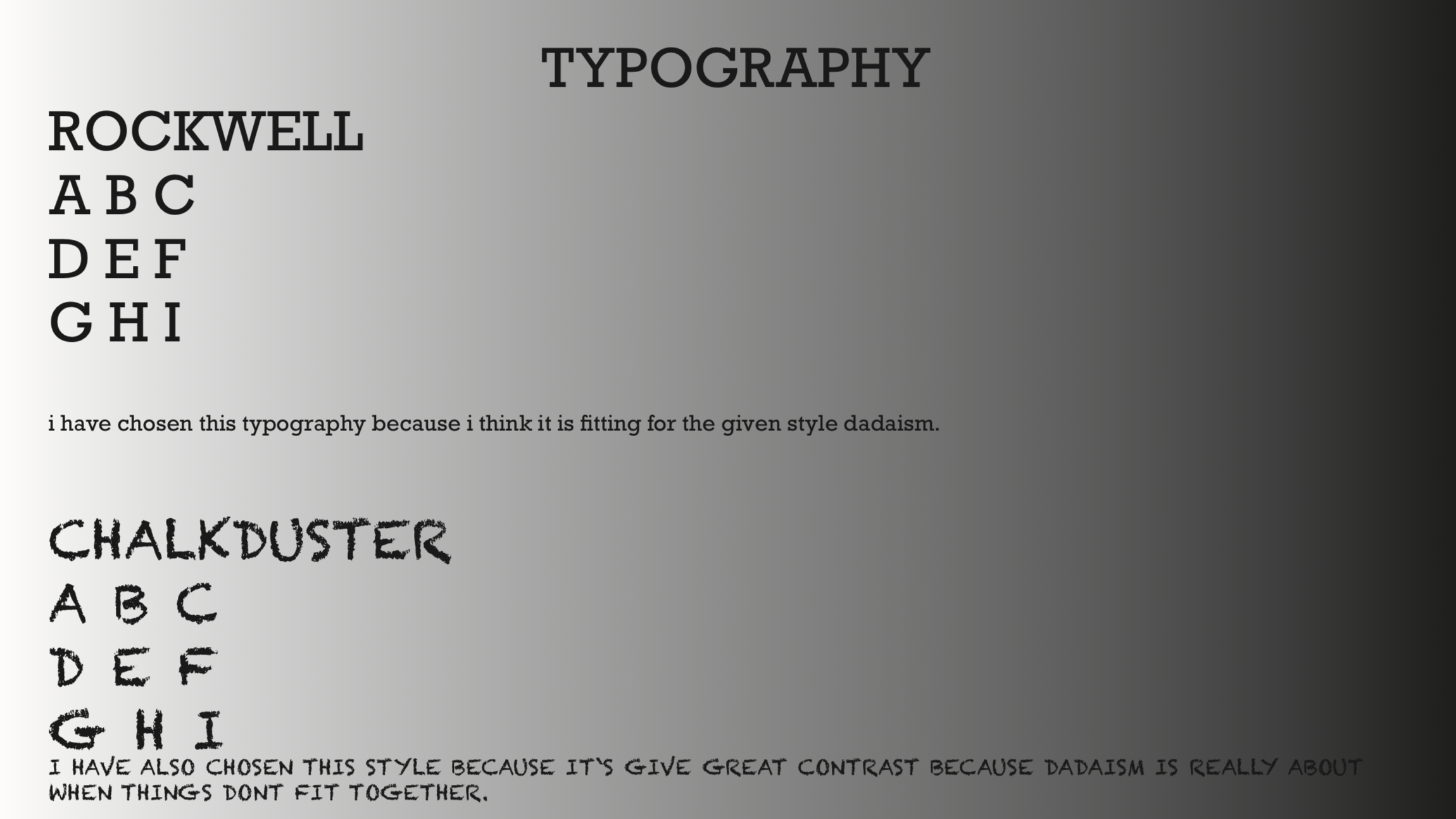 CHOSEN TYPOGRAPHY.
For my website I have chosen the typography called Verdana, and in my edition it is a Sans Serif type, which means "without serif". The letters have no small feet, and the lines of the letters have the same width all over. This makes the Sans Serif typography seem very modern and up to date. It is designed to be easy to read in a small size on a screen. The broad proportions and the good distance between each letter is contributing to make this typography very easy to read. Even in small sizes. Verdana is installed in many computers. If a Dadaist artist wanted to express himself in collage or in a visual poem, he would have used a mix of various numbers of typography to surprise and to confuse. A website needs a clear and user-friendly typography, which gives the reason for my choice. Verdana was designed by Matthew Carter for Microsoft Corporation with a hand-hinting done by Thomas Rickner. It was released in 1996.
images size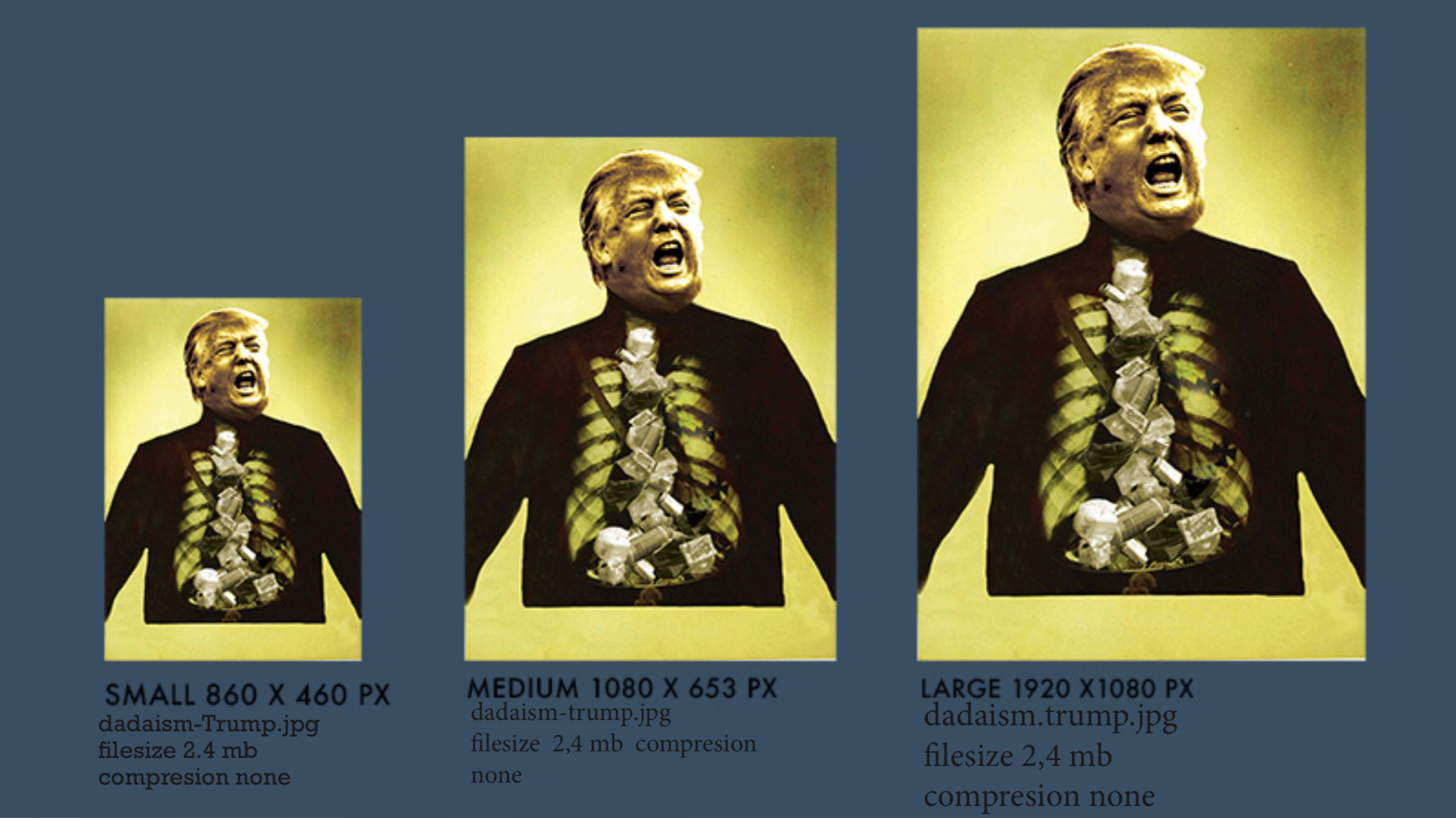 logo`s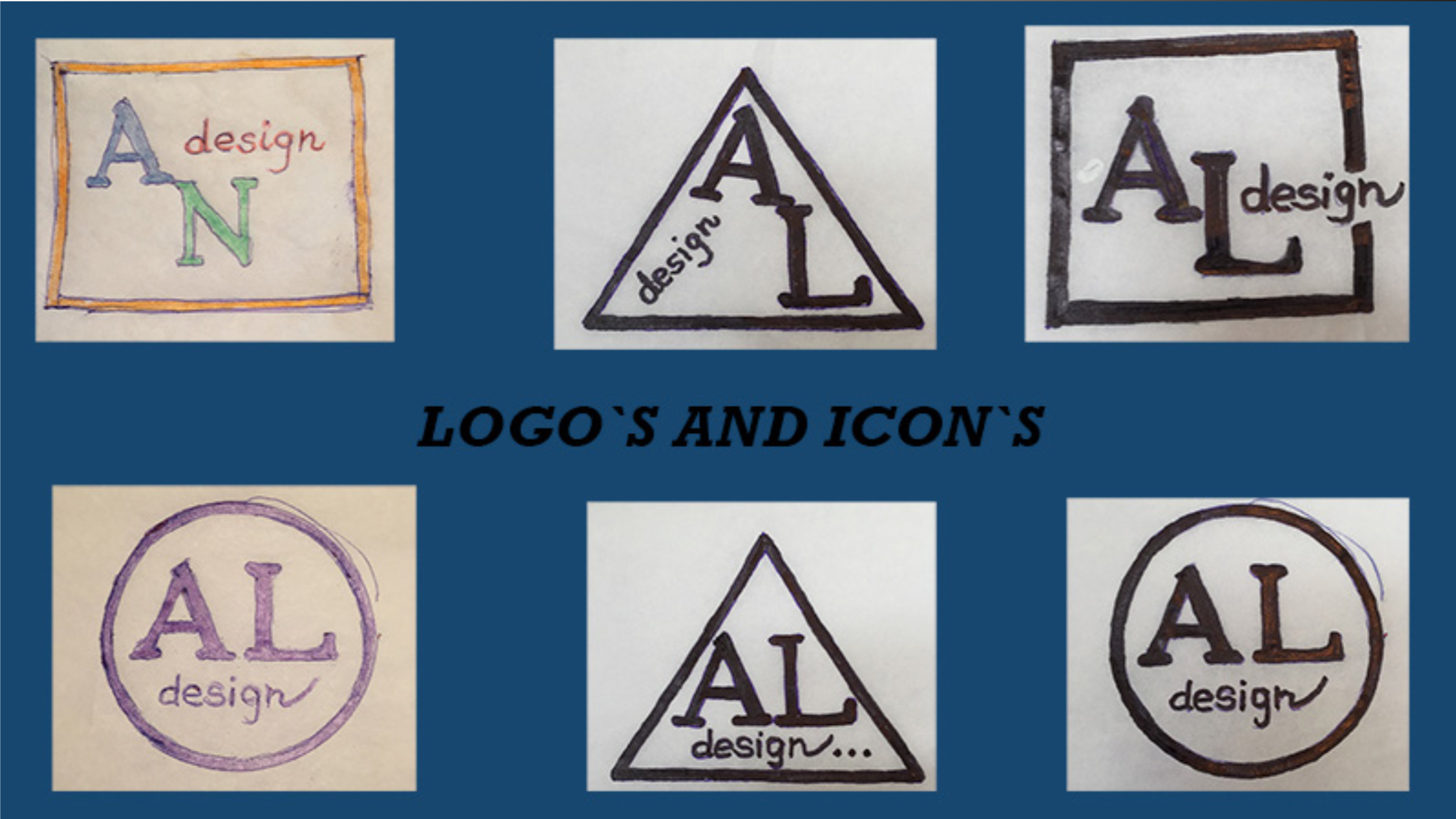 Icon`s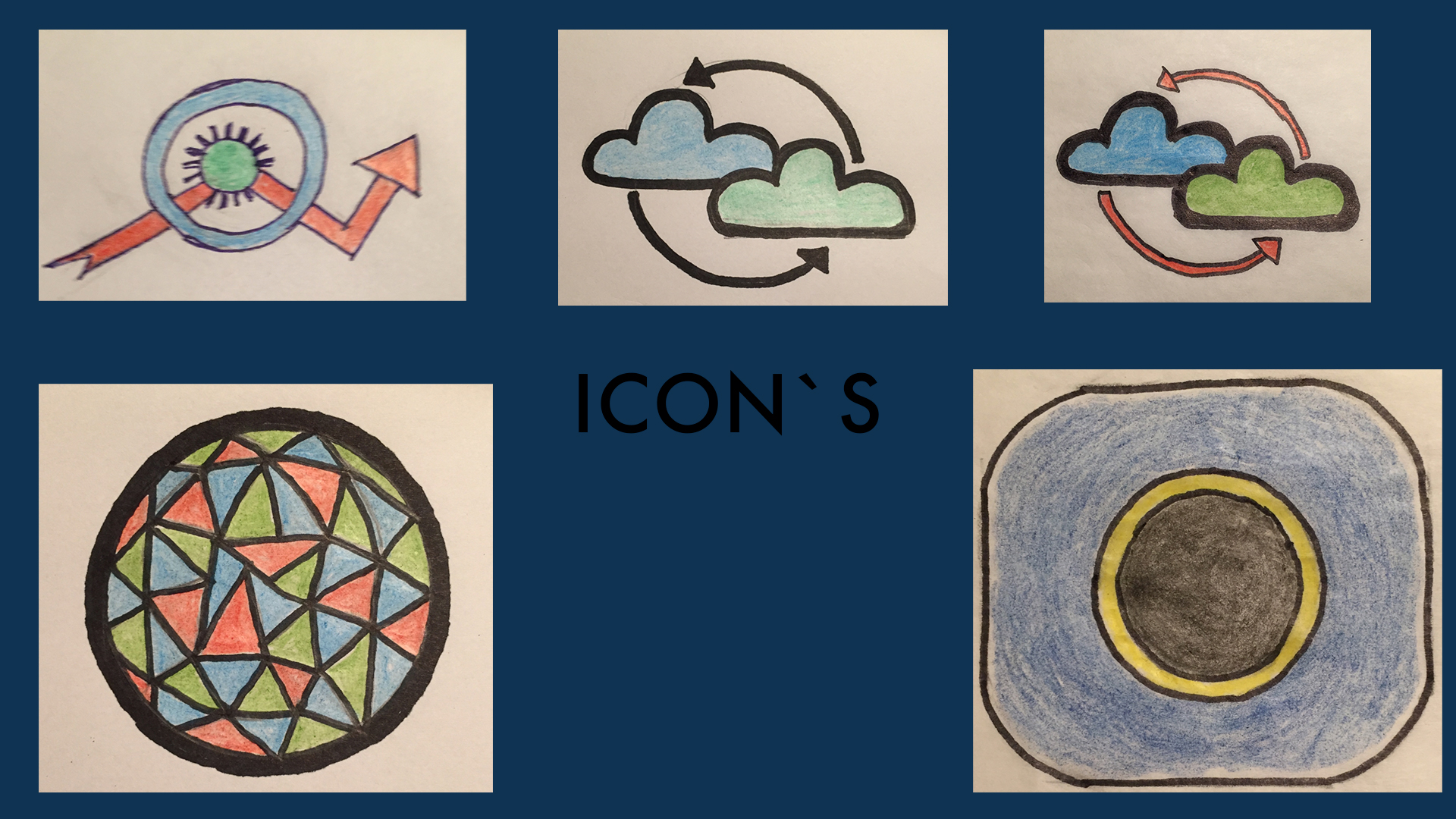 Reason why I have chosen this icon`s
The icon with the "fat" red arrow. Bring up your ideas and wishes. Let the gear wheel work actively, and we´ll find the right solutions for your project.
The icon with clouds and black arrows. Let the ideas fly to the sky, and they´ll lead to creative solutions.
The icon with clouds and red arrows. Design your dreams? AL-design can help you.
The icon as a globe with many facets. Let´s bring all ideas together, and create the solution you want.
The icon with planets. Even a solar eclipse cannot stop inspiration and creativity.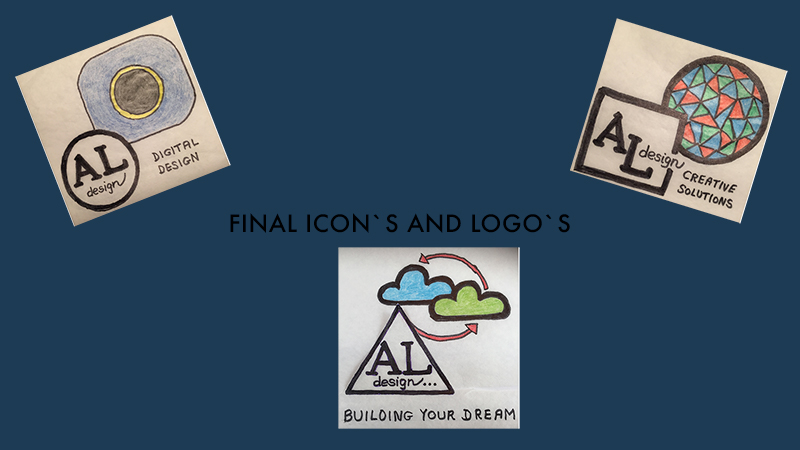 Folderstructure